Live Edge Maple Wall Sculpture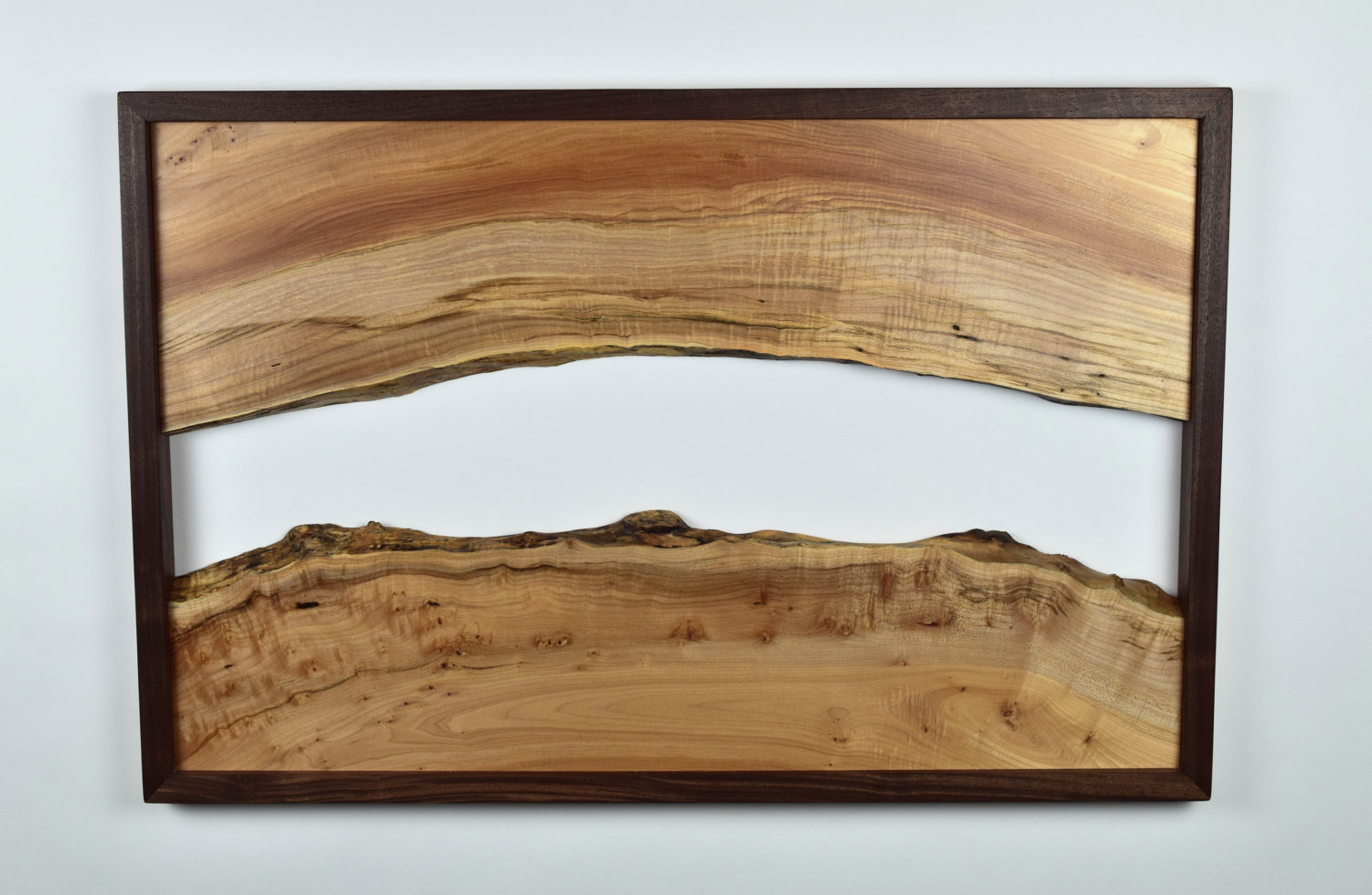 Live Edge Maple Wall Sculpture
Western maple slab with beautiful live-edge details, framed inside an Oregon Black Walnut frame. A true focal-point piece, perfect for over a fireplace, sideboard or other prominent post.

33" Wide by 21.75" Tall

Shipping via UPS Ground is included! Expedited options may be available--contact us if you have questions!

Pieces are ready to hang; mounting hardware is not included. Please use anchors/toggle bolts appropriate for your wall material, or drive your nail/screw directly into a wall stud. This piece is substantial--mounting to a stud or other solid material is recommended.
sale